Surely we still remember the Nike Dunk Low "Kasina" duo once stormed and now have reached sky-high prices.This comeback, will Kasina and Nike create a miracle once. With the images recently revealed by both of the version that will be released this June, it seems that we are about to wait for the next super product.In this article, let's update Storepc with us. The latest information about this super duo.
Launched at the time of Kasina's 25th anniversary and the 35th anniversary of a legend – the Air Max. The Air Max 1 duo released this time carries great expectations from both manufacturers and fans. The Air Max community has really been boiling for a month now waiting for the next information from the shoes.
The duo was created to infuse Korean culture inspiration from the Won-Ang Ducks custom, the custom of giving lovebirds to newlyweds. Besides, the duo also carried the very meaningful message "Made To Be Together". It can be said that if a couple owns this Kasina duo, it will symbolize eternal love. Instead of giving ducks, time. Here we can donate shoes.
Kasina always does not disappoint fans, not only the products created contain strong media and cultural messages, but the choice of colors as well as fashion is also extremely worth paying attention to. With a clever mix of high-quality suede, nubuck and wrinkled leather, both versions exude a sophisticated classic look. In particular, thanks to these materials, even seemingly difficult colors are handled perfectly.
Exquisite embroidery details at the flower toe, stylized duck symbol embroidered on the back of the shoe and colorful soles. The meticulous attention to detail is like a breakthrough compared to the previous Nike Dunk Low version.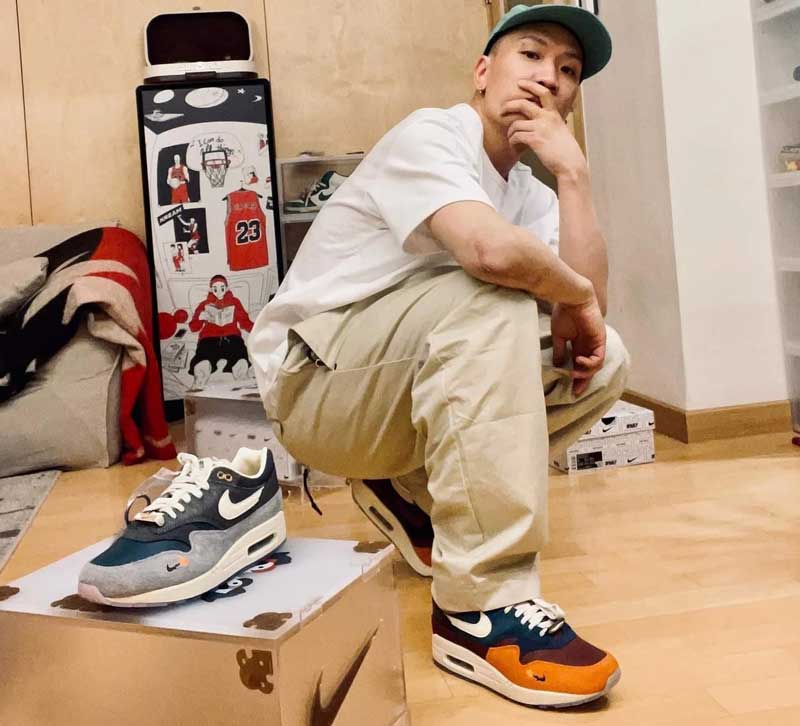 Although it is expected that it will not be able to achieve the same level of hotness and desirable price as the Nike Dunk Low, but this return Air Max version is still an extremely desirable design in the near future. According to the latest information, the duo will be launched exclusively on June 4 on Kasina, then on June 8 will be released through the SNKRS app and some retailers around the world, priced expected to be ₩199,000 KRW.