SB Dunk is a sneaker line that is extremely loved by young people, especially men. This shoe was created for those who love skateboarding or simply for a walk with friends, so the style is also extremely comfortable. And of course, the Nike SB Dunk shoe is not picky.
With Nike Dunk sneakers, you can stand out with any fashion style you love from t-shirts, shorts, vests, jeans, baggy pants,… or even light dresses. or gorgeous. If you still do not know how to coordinate with Nike SB shoes so that it looks good. So in this article, Storepc will help you get some beautiful coordination tips.
Nike Dunk shoes with Joggers pants

Jogger pants are very popular in recent years thanks to their comfortable, fashionable and very personal design. Combining Nike SB Dunk shoes with Joggers pants will definitely make you more dynamic and attractive.
Here is a suggestion to combine jogger pants with stylish SB Dunk shoes.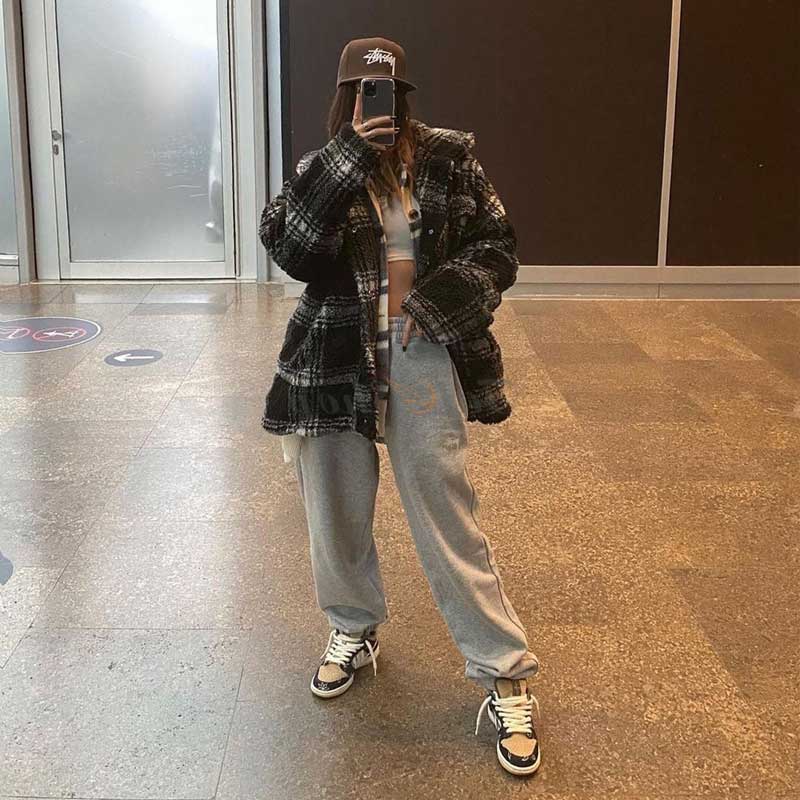 In addition, men can also apply the style of joggers with short-sleeved T-shirts, long-sleeved shirts, … combined with Nike SB Dunk shoes are also very suitable, both comfortable and stylish.
T-shirt with jeans and Nike Dunk shoes

Surely most of us have t-shirts and jeans, right? Then this outfit combined with Nike Dunk shoes will be the ideal choice for you when you don't know what to wear out.
You can refer to some simple but attractive images of mixing jeans, T-shirts with Nike Dunk shoes below.
A color t-shirt in the same tone with Nike SB Cow shoes combined with simple jeans helps you become young, vibrant and extremely attractive.
Combine Nike Dunk shoes with a shirt

The style of shirt combined with jeans or khaki pants mixed with Nike Dunk shoes will also create a great outfit for both men and women.
Please refer to a few ways to coordinate shirts with Nike Dunk that many people love.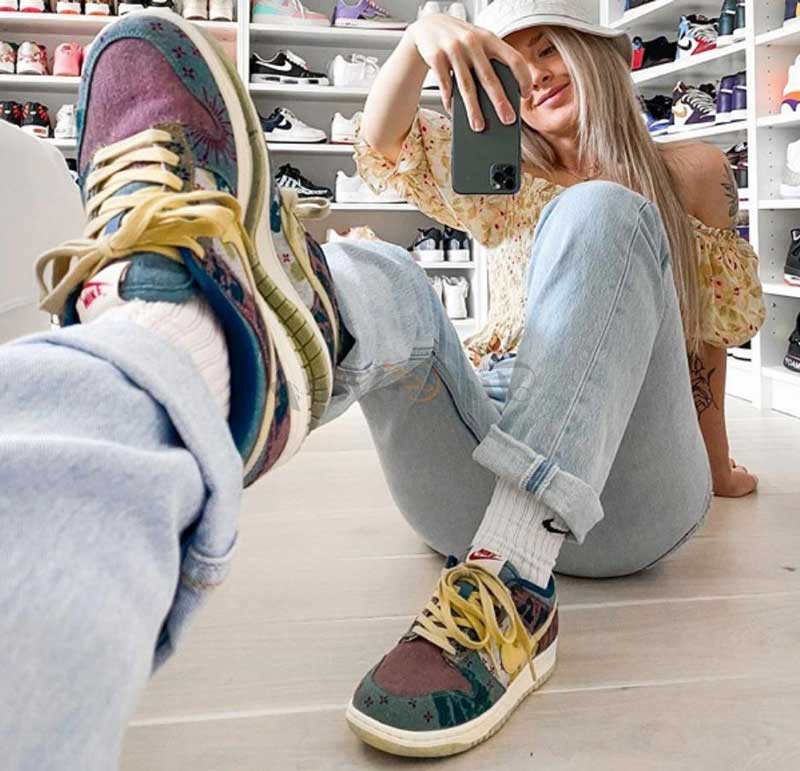 Women can combine a short, off-the-shoulder floral shirt like this with light-colored jeans and Nike SB Dunk shoes. This is an item that helps you to be both gentle, gentle, cute, and equally dynamic and personality
Nike SB Dunk combined with Kaki pants

Wearing kaki pants with a shirt, t-shirt or adding a light jacket with Nike Dunk shoes will help make you stand out, healthy and active. You can refer to the beautiful arrangement below.
Checkered kaki pants combined with white oversize T-shirt and Nike SB Dunk sneakers will help you become more prominent and active.
Mix Nike Dunk shoes with Sweater

If there are Sweater shirts in your wardrobe, don't forget to combine them with Nike Dunk shoes when the weather turns cold! This style will help you become more individual and youthful.
Here are some impressive ways to combine Sweater with Nike Dunk shoes for your reference.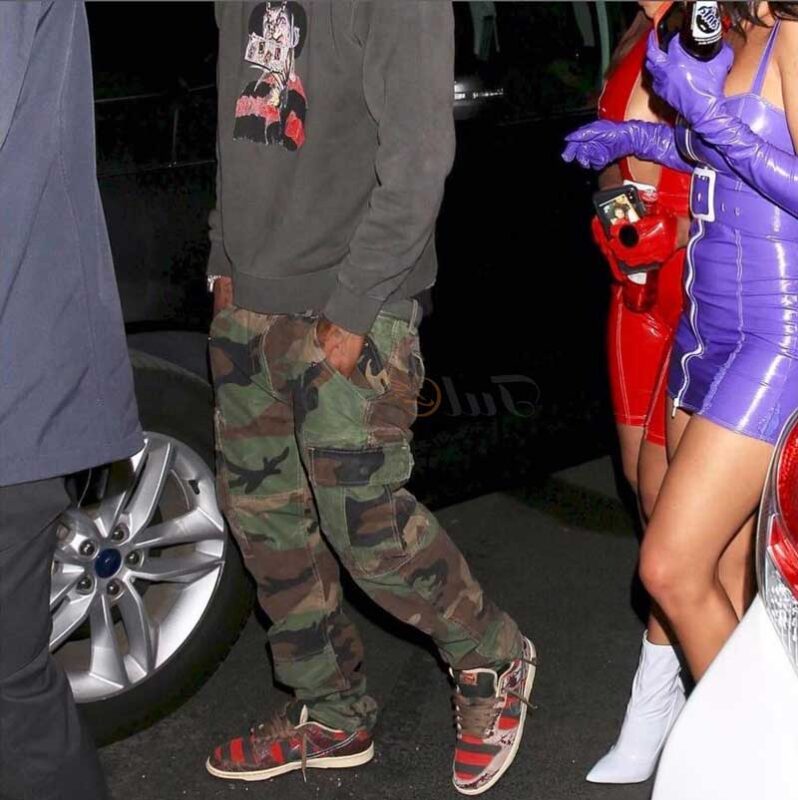 Nike Dunk shoes combined with kaki pants and a Sweater shirt create a strong and personal style for men
Which outfit should you choose with Nike Dunk?

In fact, the most important thing is that you feel most comfortable and confident with your fashion style or what you wear. So in addition to the ways to coordinate with Nike Dunk that Storepc shares, don't be afraid to create new outfits for yourself!
We hope that the above SB Dunk shoe combinations will help you get the right item for your own fashion style. In addition, if you have any other questions about sneaker models, please leave a comment below, we will help you answer them enthusiastically.