Men's must be very familiar with sports shoes or sneakers. Especially the shoes from the famous Nike brand, from basketball shoes, skateboarding shoes to classic models that are extremely popular today. The trend of men's sports shoes has never been and will always be the focus because of its usefulness and comfort while still expressing each person's personality.
1 – Mix clothes with Air Jordan

The two most popular boys' color schemes are probably "Bred" and "Chicago Bulls", not only because of its high aesthetic but also because of its impressive history. From the first hi-top designs with outstanding red tones, a new era for sneaker shoes has opened. It will be great to combine Air Jordan with a T-shirt or tank top and sports shorts or a basketball fashion set with a strong, personality feeling. Women will easily be captivated when they see a guy with that basketball style.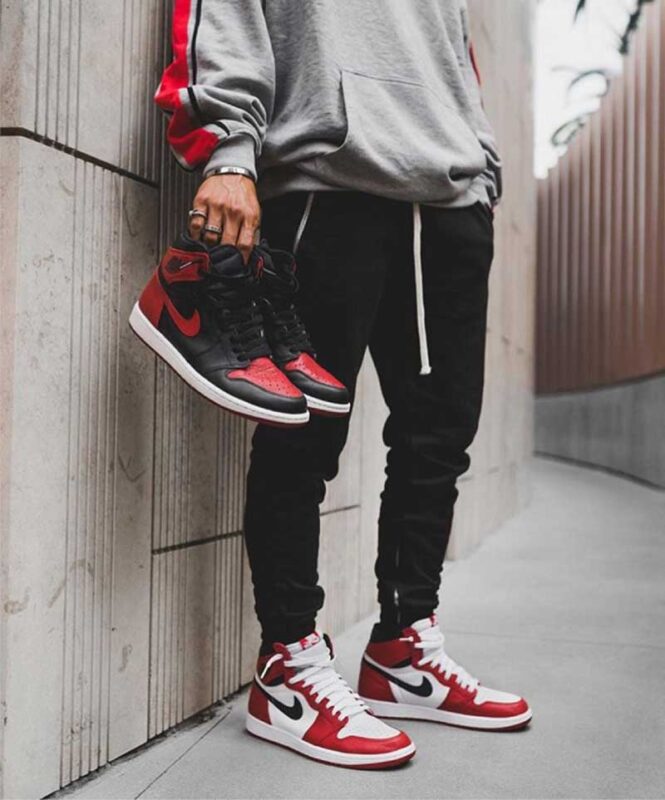 2 – What to wear with Air Force?

The Nike Air Force first aired in 1982, originally designed by Nike for basketball players. Elegant and simple, yet extremely easy to coordinate, the Air Force 1 gradually became a national shoe. In addition to the two main colors white and black, this line also has more than 2000 different color schemes with many unique textures, a passion for sneakerheads who love to collect. With Nike Air Force guys can mix with any outfit, from jeans, shirt, t-shirt to khaki pants, joggers or even suits, etc., making sure this sneaker model is enough for any outfit.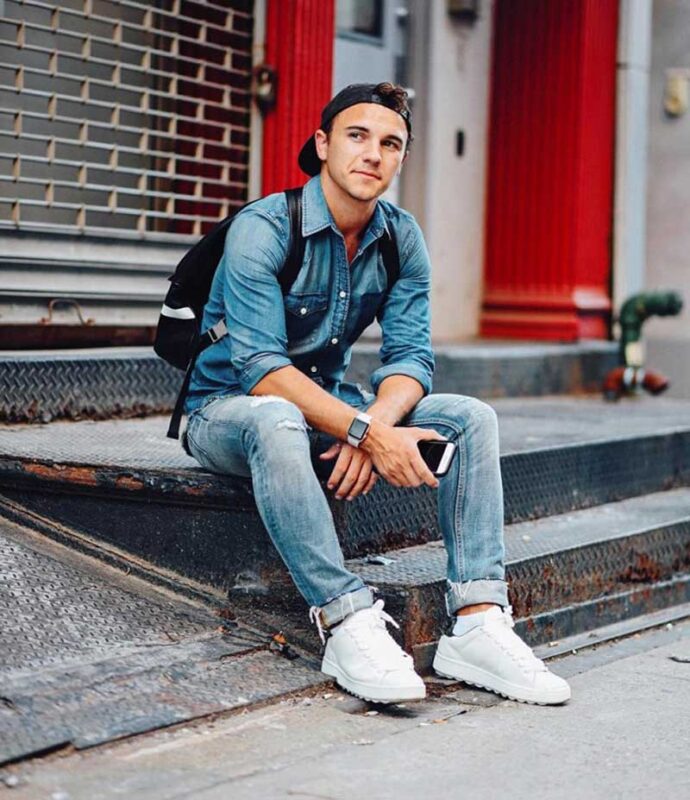 3 – Air Max should mix with a solid color set

If the '80s were the era of the Air Jordan and the Air Force, the '90s were the Air Max that brought huge profits for Nike. Nike's pioneering shoe in Air history, using air cushion technology in the sole, created a fever at the time, and still retains heat today. It will be impressive when combined with basic t-shirts and stylish jeans or dynamic sets, the simpler the texture, the cool color is also very cool with the Air Max.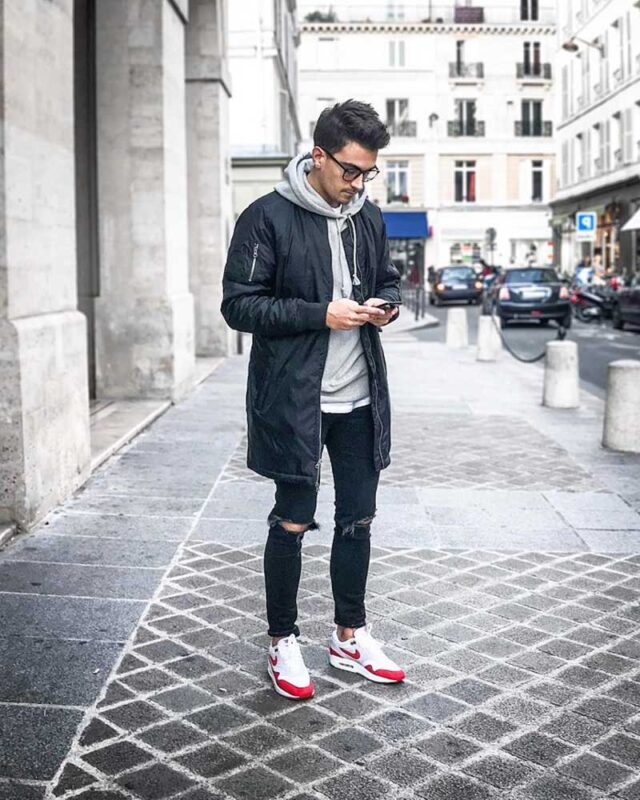 4 – Cool Nike Dunk with a white t-shirt

The Nike Dunk was originally designed by Nike as a basketball shoe. By the 21st century, skateboard culture began to spread, from which the demand for skates grew, leading to the birth of shoes. And now is one of the shoe models that are enthusiastically welcomed by young people. Men just need to wear a white t-shirt with bottom-hugging pants such as dark baggys or joggers or just a pair of jeans to show the "quality" of their favorite, confident Dunk pair. down the street with a lot of energy.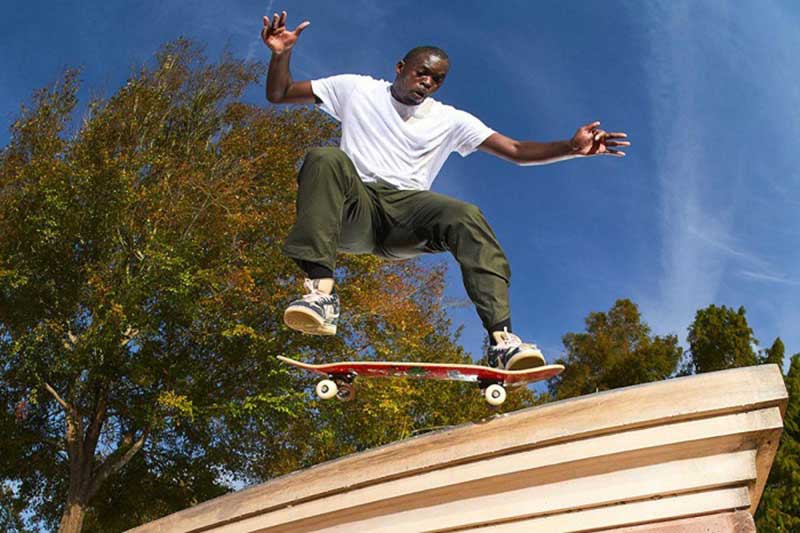 5 – Nice Nike Huarache with Hoodie and jeans

Inspired by Mexican water skates and sedge sandals, Nike Huarache was born by design wizard Tinker Hatfield. This is one of the perfect shoe models that Nike launched to meet its requirements for both aesthetics and performance. The most prominent is probably the lining of this shoe, giving the user a super smooth and soft experience and a plastic shoe frame to help stabilize the foot. Hoodies and jeans or sport shorts will go well with Huarache's cool, dusty, and aggressive look.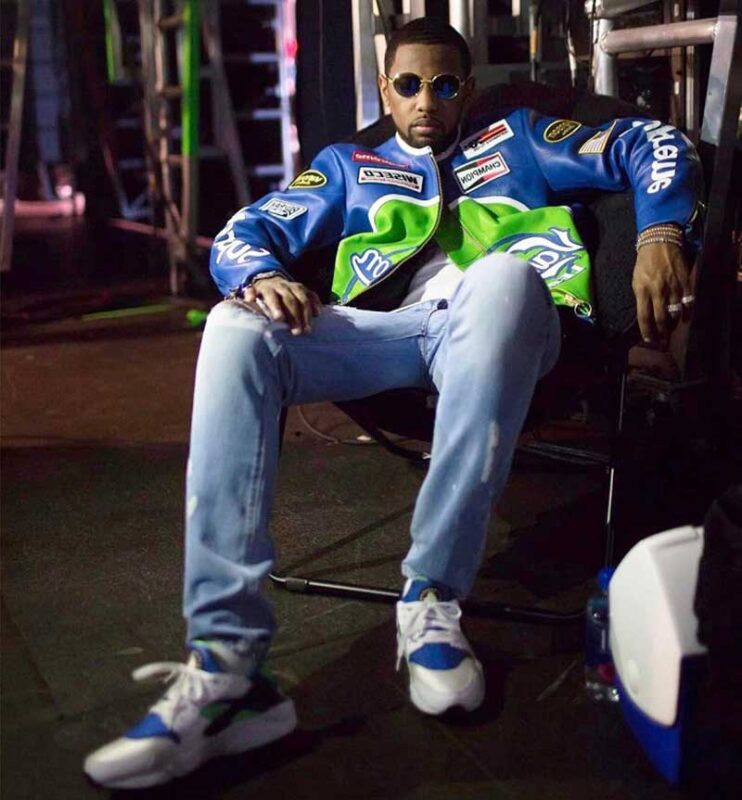 6 – Nike SB is strong in a set of t-shirts and khaki pants

Referring to the iconic of the Skater world, Nike SB cannot be ignored. The first pair of shoes introduced by Nike for young skaters, with a minimalist, beautiful design and a fairly soft price, Nike SB becomes closer in Streetwear fashion style. The Nike SB comes in a variety of beautiful colorways, with high-tops that look a lot like chunky boots, or low-cuts that both protect the ankles and are comfortable to wear. Casual but strong clothes such as t-shirts and khaki pants or just a light jacket and high ankle socks are enough for the standout of the shoes.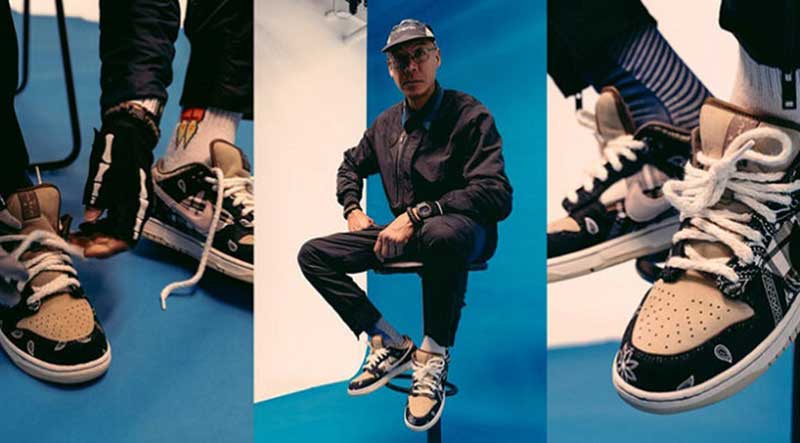 If you are a die-hard Nike fan, these shoe styles are no stranger to you. Note that it is necessary to coordinate the standard colors to make the overall set the most perfect! And the most important thing in fashion is to wear – wear what you like, make you feel most confident and comfortable to express your personality to its fullest.